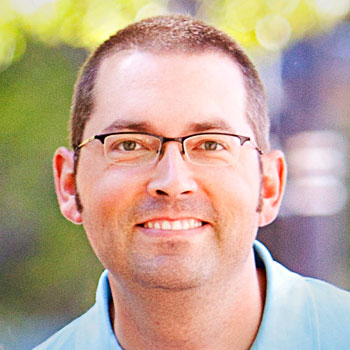 Hey there! I'm Michael McClure. I am a web designer, front-end web developer and graphic designer planted in the air capital of the world, Wichita, Kansas. My current focus is on digital marketing and design. I currently spend my days designing and developing websites at Balefire, a digital marketing and web design company in Wichita that I co-founded with Scott Thome.
Wichita web designer and graphic designer
I've been working with Wichita businesses (and some regional businesses) since 2001 to help elevate their brand image and create visually appealing web designs. Building websites for local businesses is just the start of what I do. During the process of the web design, I work with customers to understand their goals for their website. Through the use of SEO and a strong lead generation funnel, websites begin moving up the ranks of the SERPs and generate new traffic. It is at this point that the newly found traffic is converted from a "visitor" to a "sales lead" and my job is done. Any designer in Wichita can create a website for your business. It takes someone with business development experience to turn that website into a full time lead generation machine.
A graphic design background
As a graduate of Wichita State University (Go Shocks!) in 2001, I have a BFA in Graphic Design and have spent the years since then doing design and front-end web development in Wichita. While my background is in graphic design, I have a natural tendency to gravitate towards web design and SEO (search engine optimization).
My previous experience has granted me the opportunities to work for Newman University, a small design studio as well as a digital marketing company. Starting out as a graphic designer, I found myself designing brochures, logos, pamphlets, multi-page catalogs, posters and other print collateral. It was not before too long I discovered the intrigue of web design and its instant gratification of designing, developing and seeing online. It was at this point I was hooked on web design and submerged myself in learning the beautiful balance between design and development.
Family life
While I'm devoted to a life of design, it isn't the only thing that keeps me occupied. After working hours, I enjoy spending time with my wife and five children as we watch movies, listen to music, read books or go for bicycle rides.